Your
Cloud

and

Infrastructure

experts

Thanks to its cross-functional expertise in IT infrastructure and on the Cloud, Enix has been able to design and operate custom IT platforms since 2005.
Customized

Cloud

Depending on your existing situation, your needs and your resources, Enix can help you with your Cloud and infrastructure issues in these different environments.
Enix private cloud
We host and manage your dedicated and custom designed infrastructure.
Third party public or private cloud
While a service provider supplies you with the shared or dedicated infrastructure, we deploy and manage your platform.
On-premises
You are the owner and remain your own provider: we help you modernize your platform and provide level 3 support.
Hybrid Cloud
We can help you manage the technical complexity allowing you to benefit from the advantages of each of these environments.
Common
Cloud Issues
You're likely to face the following questions:
How do I integrate a Kubernetes cluster into my existing infrastructure?
How to manage production over the long term: Day2 operations
What are the pitfalls to avoid and how to comply with the state of the art
How to budget and control infrastructure costs on public clouds?
Are DevOps methodologies adapted to the transition to production orchestration?
How to choose between public cloud, private cloud, on-premises or a hybrid approach?
Which Kubernetes and Cloud Native distribution to adopt to meet my needs?
How to guarantee the backup of the cluster and the assets running on it?
Our Infrastructure expertise
Cross-functional expertise on different infrastructure appliances.
Virtualization
We display a sharp expertise in the implementation of virtualization solutions adapted to your needs, while controlling your costs.
We master inexpensive Open Source solutions such as Proxmox, or more complex on-premises cloud solutions such as Openstack. We also manage proprietary solutions like VMware. At a higher level of abstraction, we can support you on container-based solutions.
Storage
We master the main storage solutions and technologies (hot, warm, cold), whether in file, block or object mode: SAN, NAS, iSCSI, NFS, CIFS, ZFS, Ceph, S3, Open.io, Min.io, Swift, etc.
We design secure, high-availability solutions and can help you integrate them into your Cloud Native Platform, either on-premises, on our private cloud or a third-party cloud provider.
Databases
Thanks to our expertise on different types of Database solutions (SQL, NoSQL, object, etc.), we can implement and operate the technologies adapted to your needs: PostgreSQL, MariaDB, Elasticsearch, Redis, MongoDB, TiDB, Vitess, Cassandra, Hadoop, Kafka, RabbitMQ, etc.
We can also help you modernize your architecture and log management, or integrate your Databases into your Cloud Native Platform.
Networks
We design custom network solutions: connectivity (dark fiber, IP), Cloud interconnection, inter-site networks, VPN and MPLS solutions, routing (VRF, BGP), etc. We can provide and operate your network equipments and links, or optimize and modernize your existing ones.
We have our own AS48813 network in 3 datacenters and we are connected to the main IP transit providers. We rely on our partner Arista for the performance and stability of its equipment and the quality of its OS.
High-Dispo / PRA-PCA
Our solutions are designed to ensure that your services remain in production: multi-site architectures, Layer3-7 server load-balancing, storage and database backup solutions, disaster recovery based on deployment automation.
We are also experts in Cloud Native architectures with high availability at the application level. Active-active architectures based on Kubernetes continuously test the resilience of the system, allowing the total loss of a server or a site with no impact on production.
Monitoring
Based on our experience in production, we have a strong expertise in monitoring, telemetry and alerting systems for the different infrastructure components: network, server and VMs, infrastructure appliances (storage, databases, etc.), containerized applications.
We use on our private cloud and deploy for our customers: Prometheus, Thanos, Grafana, Kibana, Datadog, Nagios, ObserviumNMS, Status-Cake, Alertmanager, etc. Our solutions are specifically designed for your platforms, with a focus on Cloud Native and custom dashboards.
Taking into account your needs and your existing infrastructure, we support your teams in the selection, implementation and operation of network infrastructure components, servers, virtual machines, storage, databases and monitoring: Proxmox, OpenStack, OpenZFS, Ceph, HAProxy, Nginx, MariaDB, ElasticSearch, PostgreSQL, MongoDB, Kafka, RabbitMQ, etc.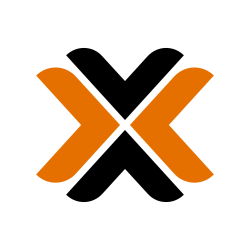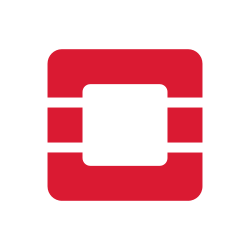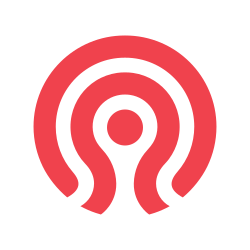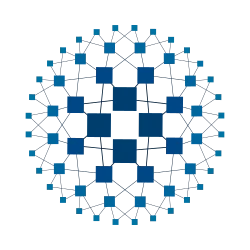 Why choose our
Enix

experts?
Your customized IT platform
Cost efficient: cloud strategy, architecture and technology choices, sizing
Cost control: fixed monthly budget
Sovereignty: data hosted in France
Security, high availability and resilient architectures
24/7 production experience on critical services
Proximity and responsiveness: your dedicated Slack channel
Enix, your one-stop shop for your IT infrastructure.
Our ambition is to become your preferred IT infrastructure provider, as you will always feel understood and well supported, whatever your needs and business specifics.